We strive to keep Wellington property owners up to date with the latest property information.
Here is another interesting Wellington real estate related news article that we thought may provide you with helpful information.
---
August 2018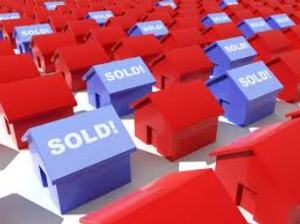 The Government's bill banning foreign buyers from purchasing existing residential properties has been given the Parliamentary green light to become law.
By Miriam Bell
After the bill passed its final reading in Parliament tonight, Associate Finance Minister David Parker described it as a significant milestone.
The minister says the ban demonstrates this Government's commitment to making the dream of home ownership a reality for more New Zealanders.
"This Government believes that New Zealanders should not be outbid by wealthier foreign buyers.
"Whether it's a beautiful lakeside or oceanfront estate, or a modest suburban house, this law ensures that the market for our homes is set in New Zealand not on the international market."
The new law will support investment in new homes, particularly apartments and homes available to purchase under innovative new models, Parker says.
However, the foreign buyer ban was hotly contested as it progressed through Parliament and it still has many vocal opponents.
REINZ chief executive Bindi Norwell says they don't believe banning foreign buyers from purchasing property is going to have any impact on house prices nor will it help young people into their first homes.
The latest Stats NZ figures show that the percentage of foreign buyers fell from 3.3% for the March 18 quarter down to 2.8% for the June 18 quarter, she says.
Additionally, the two regions of concern – Auckland and Queenstown Lakes – also saw falls from 7.3% to 6.5% and 9.7% to 5.2% respectively.
Norwell says foreign buyers only make up a very small portion of market and that banning some 3% of the market from purchasing homes in New Zealand is not going to have a significant impact on house prices.
"Increasing the level of supply, speeding up the consenting process, creating consistency at Councils around New Zealand and reducing LVR restrictions for first time buyers are all more…………
Continue reading this article at the original source from Landlords.co.nz
Own property in Wellington? Get our Free Halina Sells Houses e-Newsletter HERE