We strive to keep Wellington property owners up to date with the latest property information.
Here is another interesting Wellington real estate related news article that we thought may provide you with helpful information.
---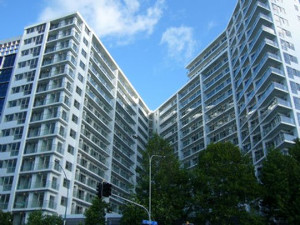 New Zealanders may have finally started to embrace apartments as homes but it is investors who buy them the most, according to new analysis from CoreLogic.
By The Landlord
Thursday 12 December 2019
Using their Buyer Classification data, the property research company has taken a look at which buyer groups have been buying both "new"* and "old", or existing, apartments in Auckland.
It turns out that investors lead the pack in both categories.
The data shows that the largest buyer group for new apartments in 2019 is mortgaged investors. They had market share of 34%, up from 29% in 2018.
When it came old apartments the buyer group with the biggest market share was cash investors with 29%.
That share is lower than 31% in 2018, but the share of purchases going to mortgaged investors was up (from 22% in 2018 to 25% in 2019).
In contrast, first homes buyers had a 20% share of the new apartment market and 14% in the old apartment market.
CoreLogic Senior Property Economist Kelvin Davidson says that a key insight to take from this data is that it is further confirmation of the rising presence of mortgaged investors in the property market.
The reasons for this rise include the low returns on other assets (e.g. term deposits) and the boost to confidence (and profits) that was provided by the scrapping of capital gains tax proposals.
But Davidson says another factor has been rising rents and, now, the start of an upturn for yields as well.
"In terms of yields by property type, the appeal of apartments is pretty clear to see: for properties recently on the rental market in Auckland (not split by new or old), gross yields are already starting at a much higher level for one-bedroom apartments than three-bedroom houses.
"In Parnell, for example, the gross yields for one-bedroom apartments (5.1%) recently rented out are easily more than double the figure for three-bedroom houses (2.2%)."
Anecdotally, they hear quite a lot that yields on new-build apartments (and houses) are also higher than older properties, while new-builds are also exempt from the LVR lending speed limits, Davidson says.
"Alongside better (and rising) yields, there is another strong reason why some mortgaged investors will…………
Continue reading this article at the original source from Landlords.co.nz
Own property in Wellington? Get our Free Halina Sells Houses e-Newsletter HERE