We strive to keep Wellington property owners up to date with the latest property information.
Here is another interesting Wellington real estate related news article that we thought may provide you with helpful information.
---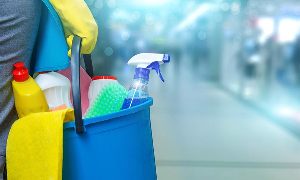 The issue of exactly how clean and tidy rental properties should be when tenants vacate has long been a battleground but a recent Tenancy Tribunal decision provides some guidance.
By Miriam Bell
Tuesday 10 December 2019
Accounts of rental properties left filthy, with piles of rubbish everywhere, might be at the extreme end of the spectrum.
But, all too often, landlords and tenants have vastly different interpretations of what constitutes an acceptable condition for a property to be left in at tenancy end.
Section 40 of the Residential Tenancies Act says "the tenant must ensure that the premises are left reasonably clean and tidy and remove all rubbish", but it does not specify exactly what "reasonably clean and tidy" means.
Now, a new Tenancy Tribunal ruling offers up some guidance for landlords in this area.
Oaks Property Management Ltd (acting for the landlord) took a group of Auckland tenants to the Tribunal over a number of issues, including the state of their rental property at the end of the tenancy.
The company claimed the tenants did not leave the premises (including the lawns and garden) reasonably clean and tidy, and did not remove all rubbish.
To support the claim, the company presented an array of information including the move-in property inspection report (with photos) and the final property inspection report (with photos).
It noted that the move-in property inspection report showed the premises was in reasonably clean condition at the start.
In contrast, the final property inspection report showed mould on the ceilings that should have been cleaned, dirty window sills, a bedroom door handle which was missing, rubbish left around the premises and unkept garden and lawns.
The tenants disputed the claim, arguing the property was not in a reasonably clean state when it was handed to them. They also said they had undertaken extensive cleaning at the premises before vacating.
Ultimately, the Tribunal did not find wholly in favour of either the landlord or the tenants – because the adjudicator was not satisfied that the evidence provided by the landlord proved their claims to the extent required.
However, in its ruling, it did provide some clarification as to what it considers "reasonably clean and tidy" means.
The adjudicator said the words "reasonably clean and reasonably tidy condition" do not impose an absolute standard. Rather this standard will vary according to the age and condition of the premises.
"There is no requirement that each and every individual item in the premises be left 'reasonably' clean and tidy, only an overall obligation in relation to the tenancy premises.
"Also, a tenant generally should not be expected to keep the premises any cleaner and tidier than they were at the commencement of the tenancy."
The adjudicator noted the contradictory evidence of the…………
Continue reading this article at the original source from Landlords.co.nz
Own property in Wellington? Get our Free Halina Sells Houses e-Newsletter HERE