We strive to keep Wellington property owners up to date with the latest property information.
Here is another interesting Wellington real estate related news article that we thought may provide you with helpful information.
---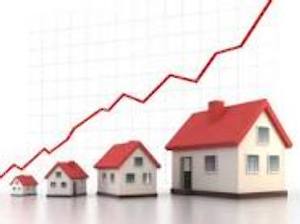 Looking for capital gains? Best look to Wellington as the latest Trade Me Property data reveals ongoing strong price growth.
By The Landlord
The Wellington region's average asking price climbed 12.3% on last year to reach a record $593,250 in September, according to the latest Trade Me Property Price Index.
While Wellington City's average asking price rose by 8.5% year-on-year to hit $700,400, it was other areas of the region which saw the biggest annual price growth.
Masterton saw a 20% jump in average asking price to $408,850, Upper Hutt climbed 15.5% to $538,500 and Lower Hutt was up 10.4 by to $559,300 in September.
Head of Trade Me Property Nigel Jeffries says the Wellington property market isn't showing any sign of slowing down.
"In September 2016, the average asking price was $479,650 which means property prices in the capital have increased almost $115,000 (or 24%) in 24 months.
"If this rate of growth continues, the Wellington property market could be discussed in similar terms to Auckland – though we're some way away from seeing the massive numbers we've seen in our largest city."
Although the Wellington region was leader of the price growth pack, average asking prices were up in many markets around the country.
The national average asking price was up by a modest 2.3% on August to $645,250 and every region saw a year-on-year increase with the arrival of spring.
Jeffries says the average asking price in the South Island took off in September with Nelson/Tasman (up 12% to $593,300), Otago (up 11% to $533,050) and Southland (up 11% to $283,900) all seeing strong double-digit growth."
Waikato also reached a record average asking price in September – after climbing 4.7% year-on-year – to $553,650.
Even Auckland saw movement in its average asking price. It was up by 2.6% on last year to $917,150.
Auckland City saw the largest annual increase with the average asking price climbing 7% to $1,022,000, while Waitakere City saw record high asking prices, up 1% on the year prior to $826,500
Jeffries says that…………
Continue reading this article at the original source from Landlords.co.nz
Own property in Wellington? Get our Free Halina Sells Houses e-Newsletter HERE