We strive to keep Wellington property owners up to date with the latest property information.
Here is another interesting Wellington real estate related news article that we thought may provide you with helpful information.
---
February 2018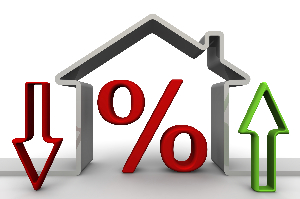 Who can predict where the property market is going in 2018? You can – if you know which economic indicators to watch to understand where the market is headed.
If you pay too much attention to the newspaper headlines exclaiming "the market will crash within three months!" and then, simultaneously, "values will increase 10% this year!" it will tie your head in knots.
Ignore the inflammatory headlines – all you really need to know and understand is the balancing act of supply and demand.
Essentially, you're trying to make sense of why demand will increase or decrease.
But what drives supply and demand? In this month's issue of NZ Property Investor magazine we set out to explain.
We asked the experts which key economic indicators are worth paying attention to this year and we found out what the current data is saying about the 2018 property market.
Armed with this information, you can make your own predictions as to where the market is headed.
Here are the major market drivers……….
Continue reading this article at the original source from Landlords.co.nz
Own property in Wellington? Get our Free Halina Sells Houses e-Newsletter HERE