We strive to keep Wellington property owners up to date with the latest property information.
Here is another interesting Wellington real estate related news article that we thought may provide you with helpful information.
---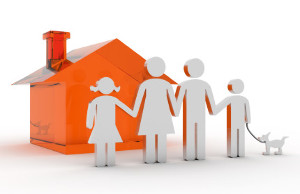 Changes to tenancy law which aim to boost tenants' rights are on the way – but landlord advocates are relieved to find rent controls won't be among them.
By Miriam Bell
Housing and Urban Development Minister Phil Twyford has confirmed that he wants to introduce legislation to reform the Residential Tenancies Act by the end of this year.
He says New Zealand tenants have less rights than any in the Western world and he wants to modernise the law to improve their lot and to encourage longer, more settled tenancies.
The reforms are likely to include restricting rent increases to once a year, banning letting fees and abolishing no-cause terminations.
However, Twyford has also confirmed that rent controls will not be part of the reform package.
That's because he thinks rent controls are bad policy which drive landlords out of the market, discourage landlords from upgrading and maintaining their rental stock, and only protect tenants in properties under rent control.
Ultimately, the only lasting solution to addressing the current rental market squeeze is to increase the supply of housing on the market, Twyford says.
Tenant groups have been advocating for the introduction of rent controls following claims that a rise in student allowances has led some Wellington landlords to significantly increase their rent.
But NZ Property Investors Federation executive officer Andrew King says that imposing rent controls would only make the situation worse.
"There are high levels of regulation and new compliance costs already. That's contributing to rising rents at a time when there is already a shortage of rental supply.
"Enforcing further regulation, like rent controls, is only going to accelerate the problem as private landlords stop replenishing the……….
Continue reading this article at the original source from Landlords.co.nz
Own property in Wellington? Get our Free Halina Sells Houses e-Newsletter HERE