We strive to keep Wellington property owners up to date with the latest property information.
Here is another interesting Wellington real estate related news article that we thought may provide you with helpful information.
---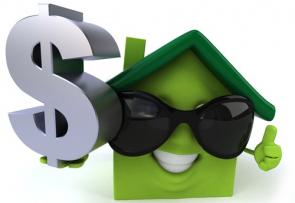 In the past year nearly a third of all investment by kiwis went into houses – which is highest level since records began measuring investment levels some 45 years ago.
At the same time, Statistics New Zealand says the share of investment going into plant, machinery and equipment investment is at a 45-year low.
The information is contained in Stats NZ's national accounts (income and expenditure) figures for the year ended March 2017.
The figures show residential building investment made up 32% of total investment in 2017. This is the first time it has been above 30 percent since the series began in 1972.
In contrast, plant, machinery, and equipment investment had its smallest share of overall investment, dropping to 19% in 2017 – to be below 20 percent of total investment for the first time.
"Until 2004, plant, machinery, and equipment was the largest component of investment. While it regained that place in 2009, residential building overtook it in 2013 – the two asset types have followed different trends since then," Stats NZ's national accounts senior manager Gary Dunnet said.
"Many factors influence investment expenditure. We know that construction costs are rising, in particular for residential buildings. Meanwhile the prices for plant, machinery, and equipment haven't changed much overall – in large part because computers keep getting cheaper."
Dunnet said the drop in plant, machinery, and equipment's share of total investment also reflects the changing shape of New Zealand's economy.
"Investment in software and other intangible assets, which aren't part of this asset group, is increasing as all sectors of the economy make greater use of these digital tools."
He said the impact of the surge in residential building investment could be seen by looking at the……………..
Continue reading this article at the original source from Interest.co.nz
Own property in Wellington? Get our Free Halina Sells Houses e-Newsletter HERE