We strive to keep Wellington property owners up to date with the latest property information.
Here is another interesting Wellington real estate related news article that we thought may provide you with helpful information.
---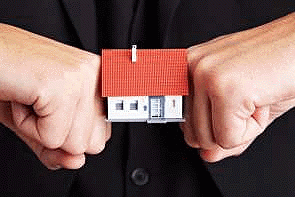 By David Hargreaves
The Government's proposed new law banning offshore-based people from buying New Zealand residential property was introduced into Parliament on Thursday and it contains provisions to force sale of properties, along with up to $20,000 fines in some circumstances.
While  Housing and Urban Development Minister Phil Twyford and Land Information Minister Eugenie Sage spoke to introduction of the legislation earlier in the week, the Overseas Investment Amendment Bill as it is styled was introduced by Attorney-General, Trade, Economic Development and Environment Minister David Parker.
The preamble to the Bill states that it will ensure that overseas persons who are not resident in New Zealand "will generally not be able to buy existing houses or other pieces of residential land".
"This will lead to a housing market with prices shaped by New Zealand-based buyers.
"The Bill will therefore make homes more affordable for New Zealand buyers at some times in the property market cycle, including for first home buyers, while also supporting our efforts to build a more productive economy, by helping redirect capital to productive uses."
The Bill provides that overseas persons would be able to buy residential land in certain situations. These are:
• if they will be developing the land and adding to New Zealand's housing supply; or
• if they will convert the land to another use and are able to demonstrate this would have wider benefits to the country; or
• if they hold an appropriate visa and can show they have committed to reside in New Zealand.
"The Bill requires that conditions be imposed if an overseas person purchases residential land utilising one of these exemptions, for example, if an overseas person purchases residential land to build houses on it, they will be required to sell the land when the houses are built," the Bill's preamble states.
In terms of the enforcement powers given to the Overseas Investment Office in relation to the new legislation, the Bill states that the 'regulator' may issue a property buyer with notice to dispose of the property if………..
Continue reading this article at the original source from Interest.co.nz
Own property in Wellington? Get our Free Halina Sells Houses e-Newsletter HERE