We strive to keep Wellington property owners up to date with the latest property information.
Here is another interesting Wellington real estate related news article that we thought may provide you with helpful information.
---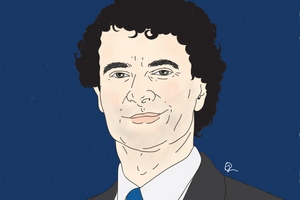 BNZ's colourful chief economist Tony Alexander has thrown his support behind the new government's move to block non-resident foreigners from buying existing houses.
Prime Minister Jacinda Ardern this week announced that residential housing will be classed as "sensitive" under the Overseas Investment Act. Ardern said this means non-residents or non-citizens – aside from Australians- can't buy existing residential dwellings. She said the move wouldn't clash with the vast majority of New Zealand's free trade agreements (FTAs), with the exception of Singapore's, which is up for renegotiation soon.
In his Weekly Overview Alexander said that, contrary to the denial by the previous National Party government that such a ban was possible, the new Labour Party-led government has "easily
found a way around" violating or renegotiating trade and investment treaties by simply reclassifying all residential land as "sensitive".
"That means in the same class as fronting water, historical sites etc. Clever," Alexander said.
"The legislation will be passed before the end of the year and means that while Kiwis and Aussies can buy what they want, everyone else who cannot attach a certificate proving they are a citizen or NZ resident is out of luck. They can of course…….
Continue reading this article at the original source from Interest.co.nz
Own property in Wellington? Get our Free Halina Sells Houses e-Newsletter HERE