We strive to keep Wellington property owners up to date with the latest property information.
Here is another interesting Wellington real estate related news article that we thought may provide you with helpful information.
---
August 2017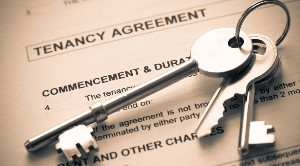 A Hawkes Bay programme which aims to ensure that novice tenants are "ready to rent" has won the backing of landlord advocates.
By Miriam Bell
The Hawkes Bay District Health Board (DHB) runs a two day Ready to Rent course which teaches the rights and responsibilities of tenants.
Participants are taught about how to manage a warm, dry home, household cleaning and maintenance, as well as where they can go if they need help.
This includes learning that they do not have to put up with maintenance work not being carried out by their landlord plus their responsibilities in keeping the home in a clean and tidy condition.
If they pass a test at the end of the course, participants get….
Continue reading this article at the original source from Landlords.co.nz
Own property in Wellington? Get our Free Halina Sells Houses e-Newsletter HERE