We strive to keep Wellington property owners up to date with the latest property information.
Here is another interesting Wellington real estate related news article that we thought may provide you with helpful information.
---
July 2017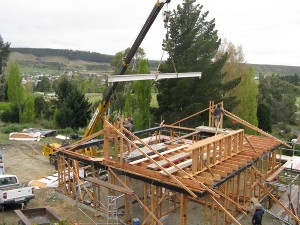 Major supply shortages mean New Zealand needs more new dwellings built but there are good reasons why it makes sense for investors to opt for new builds.
By Miriam Bell
There's been lots of talk about encouraging the purchase of new builds as part of the solution to housing supply issues.
Should it win the election, the Labour Party plans to ban non-resident property buyers from buying existing housing stock and restrict them to new builds.
The Property Institute has suggested the Reserve Bank should increase the LVRs to 60% or even 70% for investors buying existing properties – and encourage them to invest in new builds instead.
But, political rhetoric aside, there are many sound reasons why investors might want to look at investing in new builds. Here are five of them:
1. Smaller deposit needed
2. Value for money
3. Easier, cheaper maintenance
4. Better quality properties
5.  Tax benefits
Some other bonus factors…..
Continue reading this article at the original source from Landlords.co.nz
Own property in Wellington? Get our Free Halina Sells Houses e-Newsletter HERE