We strive to keep Wellington property owners up to date with the latest property information.
Here is another interesting Wellington real estate related news article that we thought may provide you with helpful information.
---
Friday 14 July 2017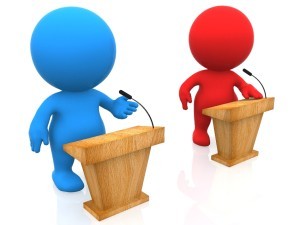 Pondering where to cast your vote this year? Here's our run-down of what National and Labour had to say on housing issues at this week's Auckland Property Investor Association (APIA) election debate.
By Miriam Bell
There has been no abating in public disquiet about housing related issues and now, in the lead-up to the election, poll after poll is showing that housing is a dominant concern for many voters.
For investors, voting decisions might be complicated by the fact they have been targeted as a part of the problem by a range of political players.
So, earlier this week, APIA hosted a pre-election match-up between Building and Construction Minister Nick Smith and Labour Party housing spokesperson Phil Twyford to showcase what New Zealand's two major parties have to say on the housing front.
It's worth noting that……
Continue reading this article at the original source from Landlords.co.nz
Own property in Wellington? Get our Free Halina Sells Houses e-Newsletter HERE